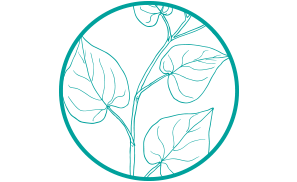 WHAT DOES JAPANESE
KNOTWEED LOOK LIKE?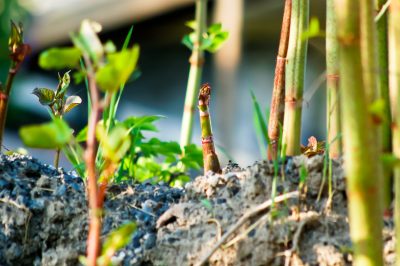 Spring Shoots
Asparagus-like shoots appear in Spring. Once the leaves have fully opened they are a deep red colour or light green, sometimes with red spots.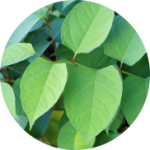 Mature Leaves
Bright green in colour, the leaves of the mature plant are up to 120mm in length with a flattened base and pointed tip. Leaves and stems have developed a zig-zag pattern.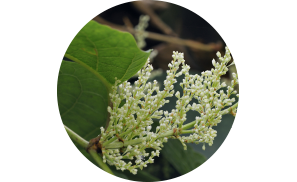 Flowers
The clusters of flowers grow from the point where the leaf joins the stem. In summer, each plant can have dozens of clusters of creamy white flowers.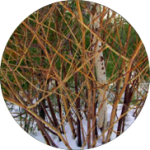 Winter Canes
The plant can be recognised by the large, dense stands of bron, cane-like stems. Upload a Photo
Request a Site Visit